Brook Street Residence Halls
Brook Street Residence Halls
In fall 2023, two new residence halls will open - 250 Brook Street and Danoff Hall (259 Brook Street). Designed for upper-division students, these five-story residence halls will feature two-, three-, and four-bedroom suites, communal kitchens, and enhanced programming space, adding 351 beds to the housing inventory.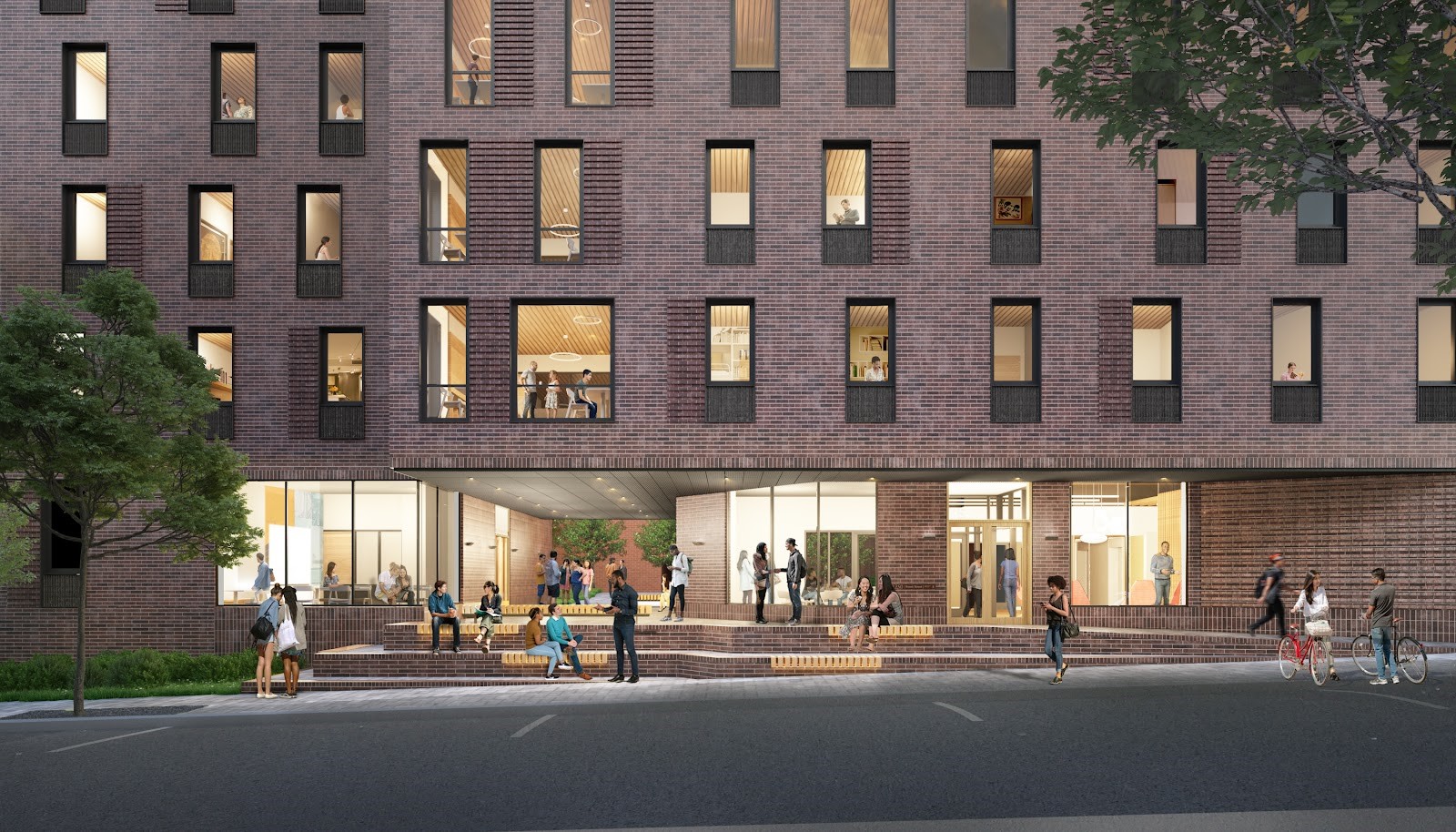 We are pleased to introduce three new theme communities for the 2023-2024 academic year - sustainability, interfaith, and civic engagement, which will be located in the new residence halls. More information about the communities, including their application processes will be provided at the start of the spring semester (January 2023). 
In partnership with the Associate Provost of Sustainability, we are excited to announce a new theme community focused on sustainability. Participants will strive to deepen their understanding of the principles and practices of sustainability; learning how to live in a manner that moves towards an ecologically-, socially-, and economically-sustainable society. 
In partnership with the Office of the Chaplains and Religious Life, we are excited to announce a new theme residential community centered around the broad diversity of religious and spiritual identities and observance at Brown. Participants will live together, seeking to engage with various principles, traditions, and practices of spirituality and religion, and to foster greater mutual respect, appreciation, and curiosity. 
In partnership with the Swearer Center, we are excited to announce a new civic engagement theme community which will create a communal live/learn residential space for students who have a passion for academic study applied to social change. Civic Engagement residents will have an interest in and experience with any of the multiple paths for civic engagement, including but not limited to: direct service and capacity building; community-engaged learning and research; social innovation; and organizing, activism, and advocacy. Residents have a commitment to building on community assets, in authentic collaborations, to address pressing social issues.
These new theme communities will launch with the opening of these residence halls, but the majority of the beds will be available to students through general selection.
Floor plans and Amenities
The bedrooms in each suite offer similar amenities in other residence halls throughout campus - bed, mattress, desk, chair, dresser and wardrobe. The suites include a bathroom with a shower stall. Lounge seating is also provided in the suite common area.  There are 16  two-bedroom suites with a kitchenette (stovetop, microwave, and refrigerator) to support those students in need of or interested in preparing meals on their own.
View the floor plans for 250 Brook Street
View the floor plans for Danoff Hall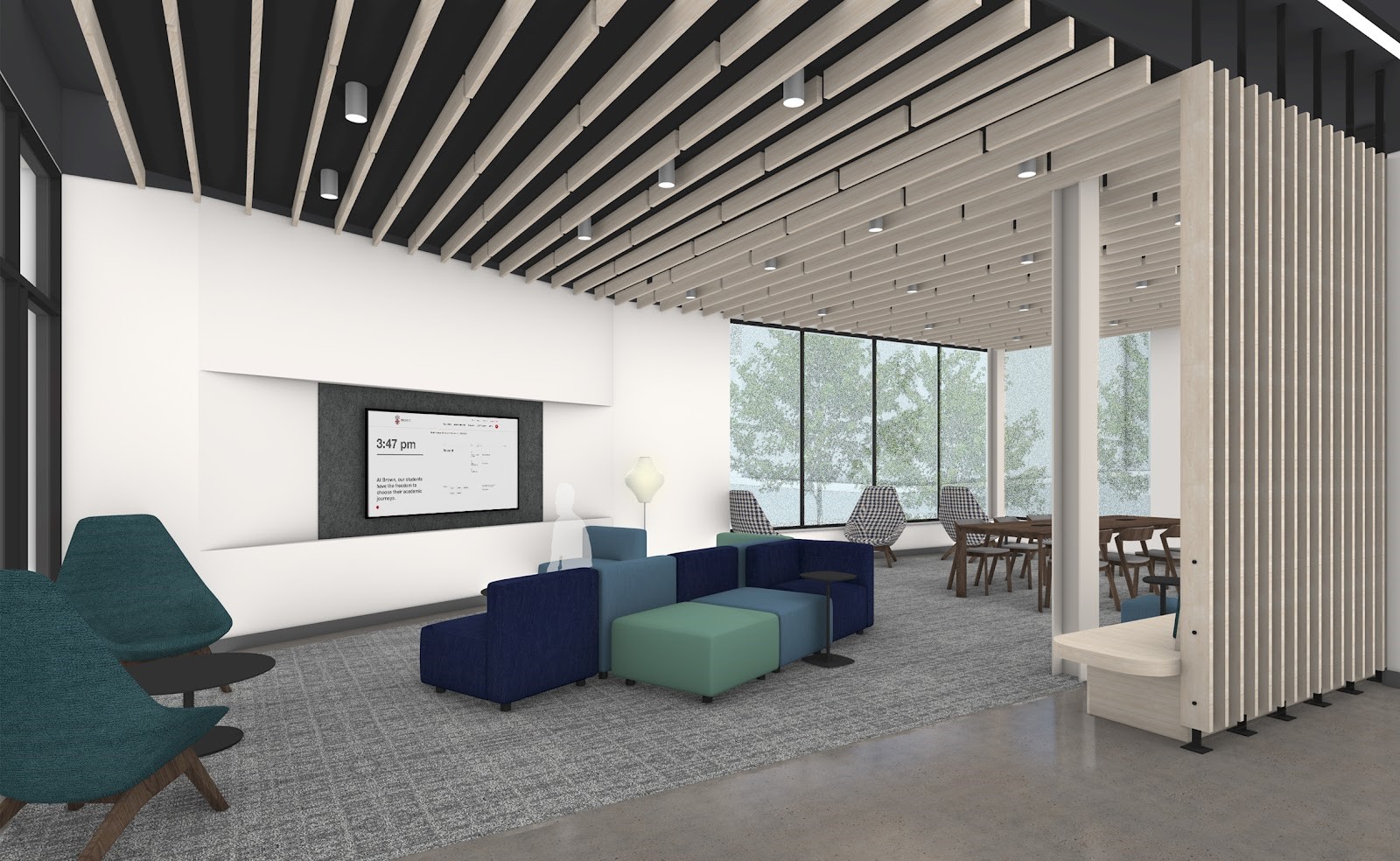 Each floor has a large and small gathering area, as well as three kitchens, perfect for coming together as a residential community. The first floor of each building has a larger gathering space in addition to reservable spaces for meetings, programs, and/or studying.  250 Brook Street will include retail space that will  be open to the public (no access within the building).  The proprietor has not yet been identified.  More information will be provided closer to the opening of the building.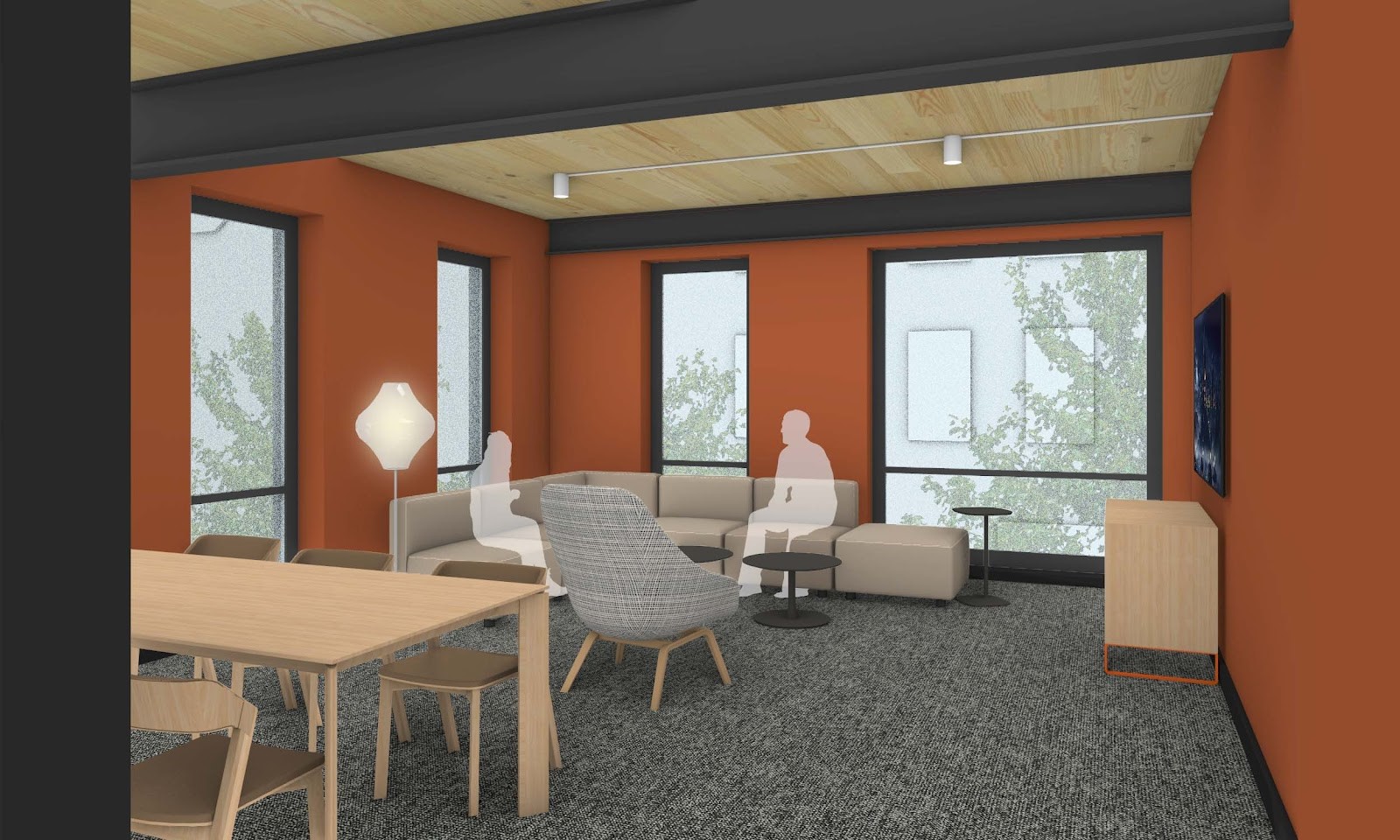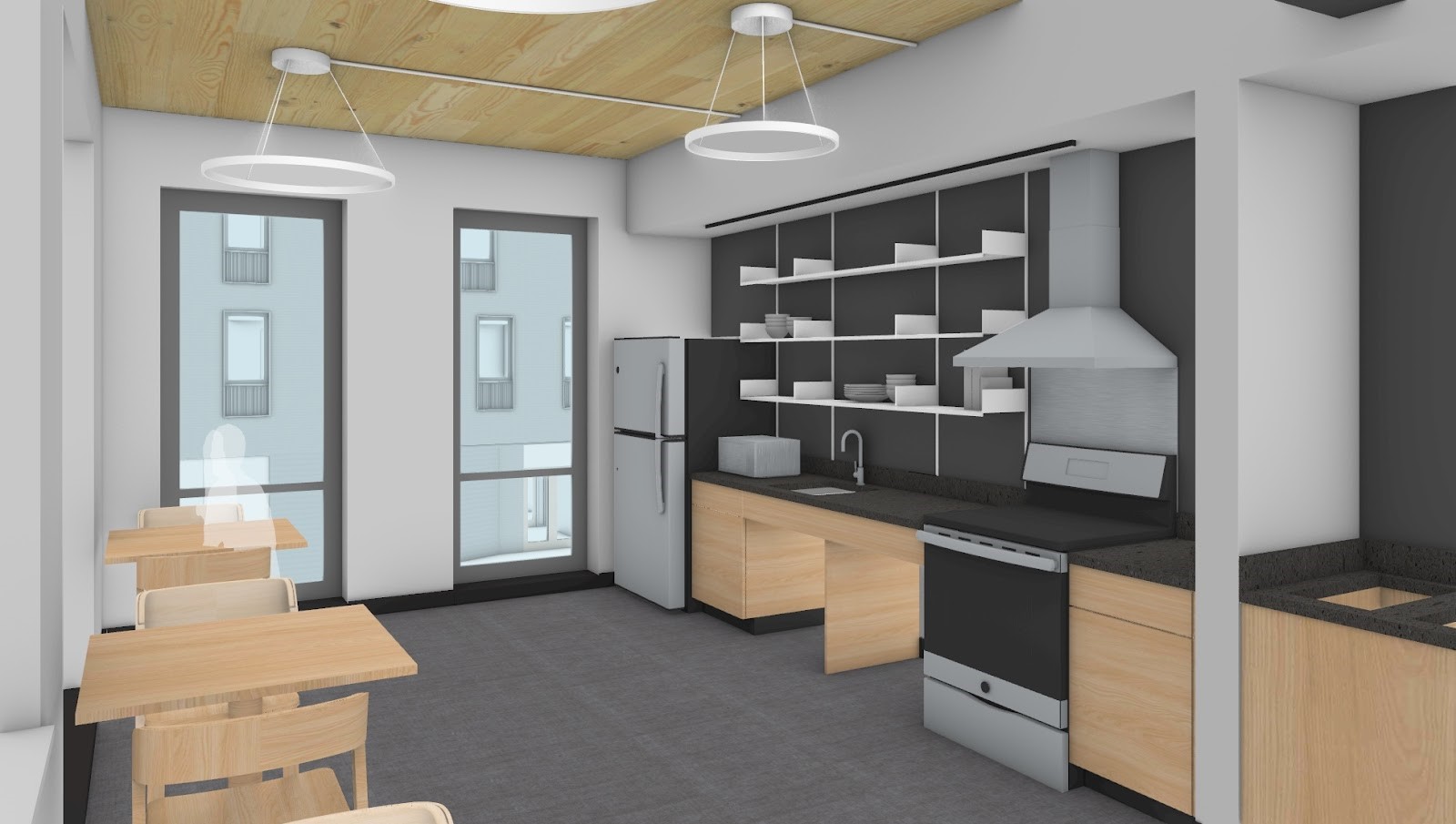 We are making great strides with the Brook Street Residence Halls construction project and are on track for completion in summer 2023. If you are interested in watching the project in real time,  visit the construction website to see progress.